HUGS & KNITS
The Hugs and Knits project is my way of contributing to the local shelters for homeless people, and the volunteers who do an amazing job there. The project is named after a shelter here in Copenhagen called Hugs and Food, who I've consulted with on the project. The point of the Hugs and Knits project is to encourage knitters to donate knitted items to their local homeless shelter, where  warm items for the cold months are desperately needed.
What is it?
My Hugs and Knits patterns are free knitting patterns for a hat, a scarf and a pair of wrist warmers. All the items can be knitted in a few hours, and can be made in a ton of different yarns - so you can clear out your yarn stash!The idea is: if you knit any of these items, I encourage you to donate them to your local shelter for homeless people.
Why would I donate my knitwear?
I'm sure you, like me, have a few single and lonely skeins of yarn in your closet, that you won't ever put to use, but also don't want to throw away. I'm also sure that you occasionally need a quick and easy knitting project;  Maybe you're going on a long car ride, and need to kill a few boring hours - but all the projects you have on your needles right now are too big to bring with you. Maybe you're going to a reeeaally boring lecture, and want to bring an easy project to entertain yourself - but all your current projects are super difficult and require your full attention. Maybe you're a grandma whose grandchildren don't want any more knitted presents - but your fingers ache for a new knitting project !Then you can be part of the Hugs and Knits project. Spend a few hours of knitting time and a bit of scrap yarn, and then donate your handknitted items to your local homeless shelter. Your quick little knitting project will bring a lot of joy to a person in need
- and everyone could use a bit of hand knitted loving during tough times.
Regular price

Sale price

$0.00 USD

Unit price

per

Regular price

Sale price

$0.00 USD

Unit price

per

Regular price

Sale price

$0.00 USD

Unit price

per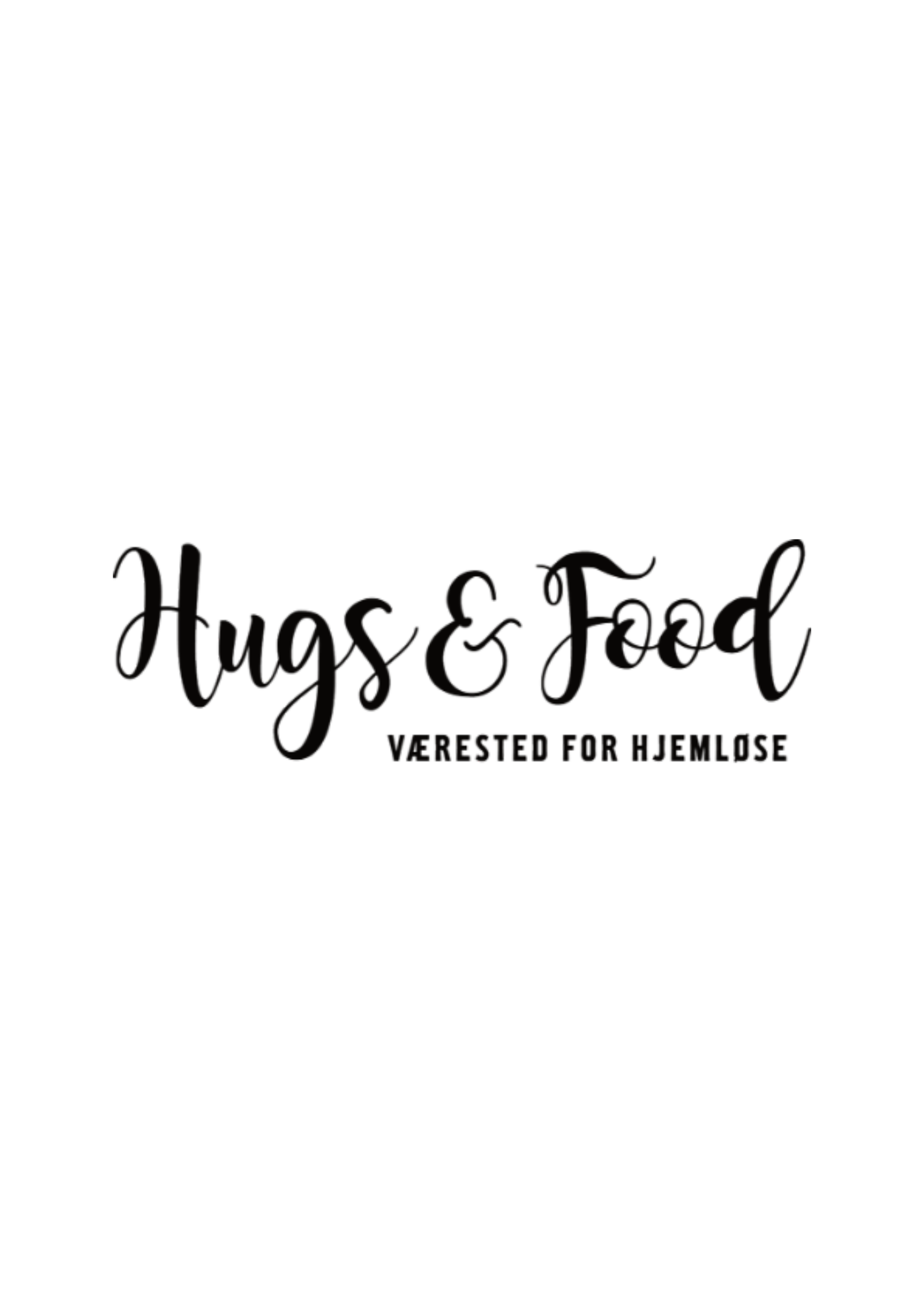 HUGS & FOOD
Hugs & Food is a shelter for homeless people here in Copenhagen. Their main focus group is the most vulnerable citizens with mental health issues, addictions, poor health and without any network around them. At Hugs and Food they get a free, healthy meal and professional help from social workers with any issues they may have. Here, they can also get warm clothes for the winter, which has been donated to Hugs and Food.
See more